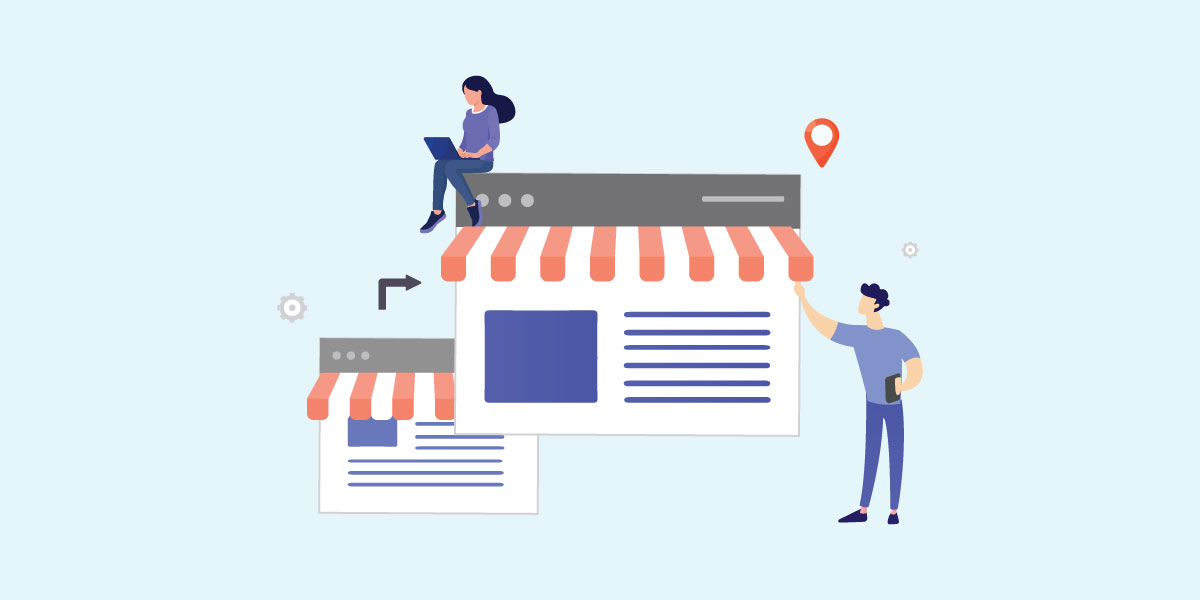 What is an e-commerce platform
An e-commerce platform is a technology for seamless merging of online sales with warehouses or physical shops. The selling and buying processes are online. The distance between buyer and seller no longer matters when it comes to e-commerce. With the technology of IP redirector, merchants can easily target their products or services to the right and potential customers.
Some of the most popular e-commerce platforms in the market today are Shopify, BigCommerce, Magento, OpenCart, WooCommerce, PrestaShop, Wix, Big Cartel, Squarespace, Thirty bees and much more. All of these e-commerce platforms are hosting a variety of online merchants that are selling a multitude of goods. These can be physical goods like clothing or digital products. As customers can come from all corners of the world, being able to customize the product offerings based on the user's location is very important. We will cover the IP redirector topic next.
Benefits of an e-commerce platform
Sellers can sell more products due to the higher web traffic on such websites. Important tools such as online payment tools, inventory tracking, email marketing, geo IP redirector, SEO tools, fraud detection and many more makes life easier for merchants. E-commerce platforms also come with logistics integrated into the purchasing process. Merchants no longer need to worry about coordinating shipments.
Sellers on e-commerce platforms have a large variety of plugins to help them boost their sales. The ability to customize the product offerings for visitors from different regions is one such plugin available. Geo IP redirector plugins can redirect users to specific pages by visitor origin. E.g., Japanese visitors might prefer colorful and cute products, hence a smart merchant will use the geo IP redirector plugin to show them such products.
Importance of an e-commerce platform
With an online store, merchants can get sales round the clock. Modern society dictates that customers should be able to buy whatever they like, whenever they want. Buying from a mobile device? Check! Notification and tracking of parcel deliveries? Yes, included. Simply put, e-commerce platform helps both the merchants as well the customers to get what they want.
What is redirection?
Redirection is a way to send website visitors from one page to another automatically. Often, it's used to transition users from an old URL to the new one. If the page has been renamed or moved or deleted, without redirection, customers going to the old URL will end up seeing a page not found error. This means a lost sale for the merchant operating that store.
Online merchants also use redirection to help with search engine optimization to rank higher on search engines. They will use descriptive keywords in the URL which in turn helps to match more search parameters. The redirection will then read the URL and send the visitor to the actual page.
Geo IP redirector
Savvy merchants will use IP geo redirector plugin to redirect visitors to country-specific stores. With a few simple rules, geo redirector can show visitors customized pages with the hottest-selling products for their region.
Below, we will use the IP2Location Redirector plugin in Shopify as an example of how a redirection plugin works. Using the IP2Location Redirector, merchants can use the visitor's region or country to determine which page to send them to.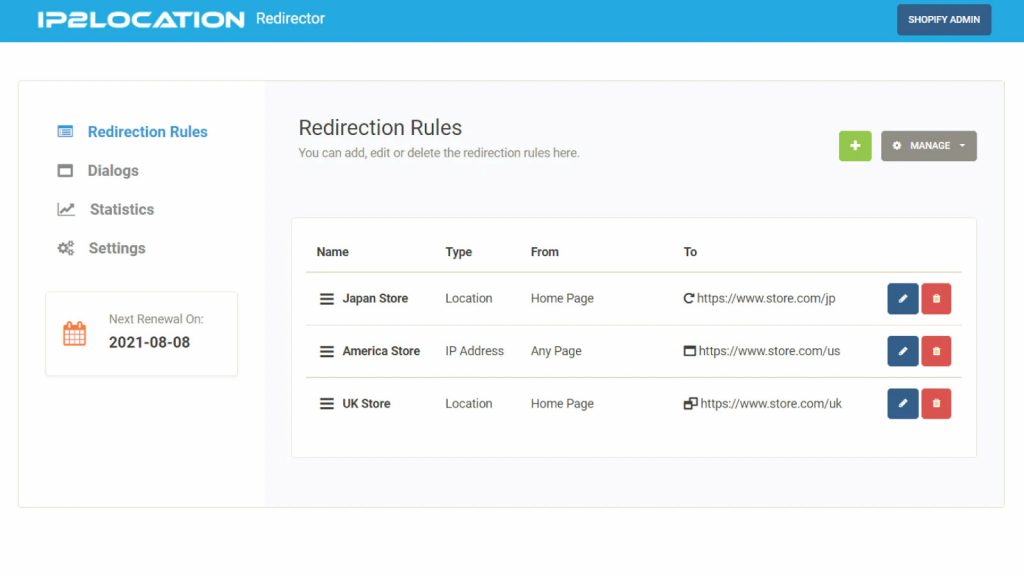 As you can see above, the rules are pretty straightforward. You just choose the redirection type, then configure the origin and destination.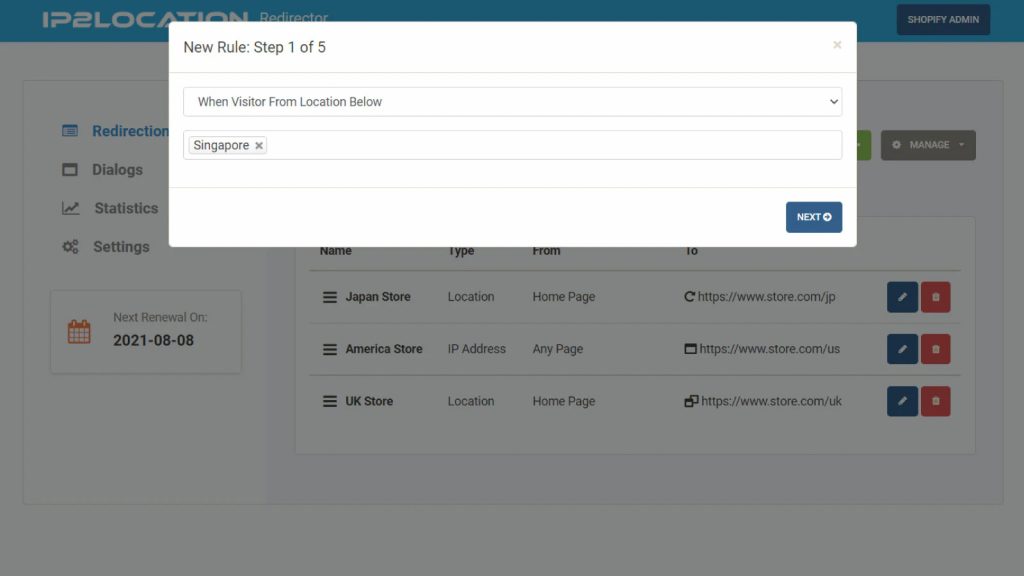 Above is an example of how to setup the rules. In this case, it is showing how to create a rule for visitors from Singapore.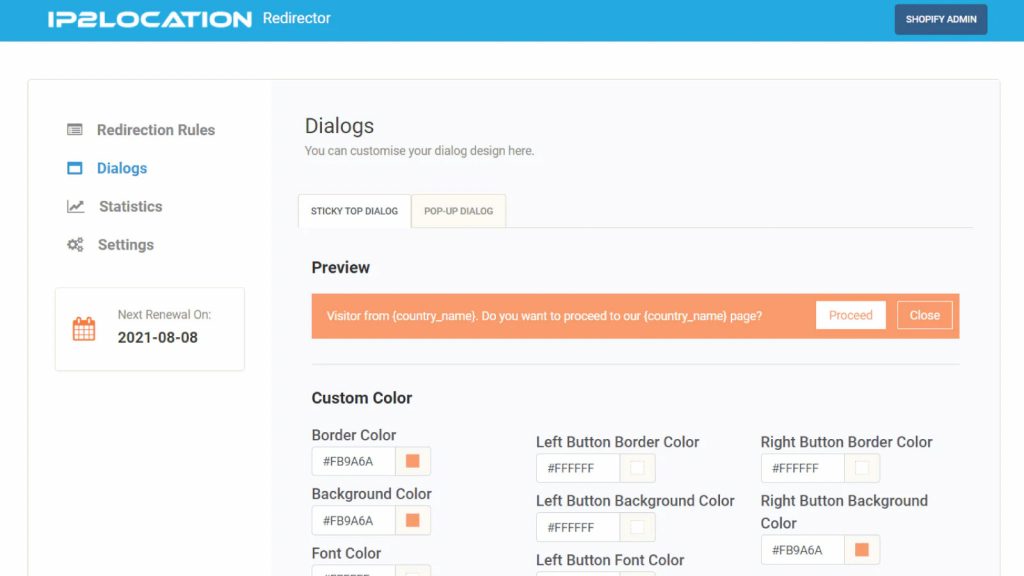 The IP2Location Redirector also has a feature to prompt users before redirection. This allows the user to decide if they wish to stay on the current page or be transferred to another country-specific page.
Content localization using IP Geolocation is vital in customer engagement. Having a country-specific page allows the merchants to curate item offerings to the localized taste. In addition, redirecting visitors to such pages, allows the customers to make purchases in the local currency. Last but not least, the page can be displayed in the local language to make it easier for the locals to buy whatever they want.
See the IP2Location Redirector in action
Conclusion
Geo IP redirection is a must for any serious online merchants. Show the people what they want and they'll buy it. That's the main purpose of the IP2Location Redirector plugin.