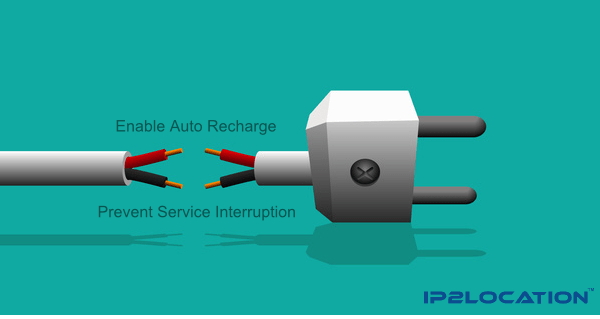 We understand the frustration that you might face when your geo-location API call suddenly get suspended due to insufficient credit. Many reasons could lead to this happening, for example, you are too busy and have no time monitor the credits level, your website suddenly swamped with traffics, you may be in holiday and have no access for top-up and so on.
Hence, we would like to introduce you a new feature that could save you from the service interruption due to insufficient credit. We call this Auto Recharge feature. With this feature enabled, we will automatically renew your package,
when your credits fall below 10,000 (low credits) before the expiry date
or, on the package expiry date
This is an optional feature. You may choose to disable it any time if you do not need this feature. Furthermore, this feature is only available for IP2Location Web Service and IP2Proxy Web Service.
Below is the procedure to enable the option
Login to your account license page.
On the right hand side of your web service license, click on the Auto Recharge checkbox.
Enter the credit card information and then click on the Save & Enable button.
You are done.
Note: If you wish to edit the credit card information, you have to disable the Auto Recharge feature and enter the credit card information again.