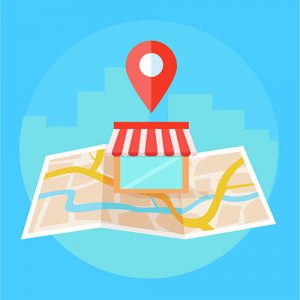 How do you create ads and how you know it will be well-received by certain audiences? Here are 5 ways IP address geolocation can help you to reach your target locations.
IP address geolocation is revolutionizing the way companies target audiences around the world. Gone are the days of guessing where consumers will choose to shop. Now, technology can tell us where they'll be at any given time and how often they'll return. This then allows companies to determine target locations on which to focus in order to minimize their advertising efforts yet bringing sales. If you're still on the fence about IP address geolocation, check out these five ways that it can help reach target locations.
You can profile your audiences to learn more about their shopping habits
IP geolocation allows you to track the habits of your audiences by showing you where they check in or surf the web. Knowing this information allows you to determine which locations to target. With the average person aged 16 to 24 spending more than three hours online every day, there is plenty of information on consumer habits to be had by following internet habits of customers.
It lets you target your audiences in places they frequent
Once you've figured out your audiences' shopping patterns, you can utilize the data in deciding your targets. Depending on what type of products or services your company provides, the ability to target audiences in a specific location can be a great way to land sales. Shopping malls, sports stadiums, and airports are just a few of the target locations that you could focus on.
It saves you from focusing on the wrong targets
Just as IP geolocation can help you find effective targets, it can also help you figure out which locations you should avoid in your advertising efforts. Using the information you gather on your audiences, you'll be able to figure out places that your audiences are unlikely to convert. For instance, if your company specializes in technology things, but somehow your audiences are shown to frequent in libraries or malls, it would be a waste of time and money to advertise in sports stadiums. Wasted advertisements can be a major drag on profits.
You'll see results that you can use to adjust your strategy
Some effective targets will be easy to pick out right from the start. But the longer you utilize IP geolocation, the more that you'll see patterns in how your audience shops. You can use this information to control and manage your advertising strategies and target the right locations effectively.
It makes it easy to take advantage of local events, festivals, and more
Depending on what industry your company focuses on, there are likely events, festivals, concerts, or other activities that your audiences may be interested in. If you know what your audiences are interested in, just go ahead to advertise and increase brand awareness where these events occur.
IP geolocation is changing the way that companies reach their audiences. The ability to create ads that target certain audiences in places that they regularly visit or during events that they attend means the chance to cut back on advertising costs while increasing sales.
If you're ready to see how IP Geolocation can help you reach your target locations, contact us today!